Autel Robotics Nest Device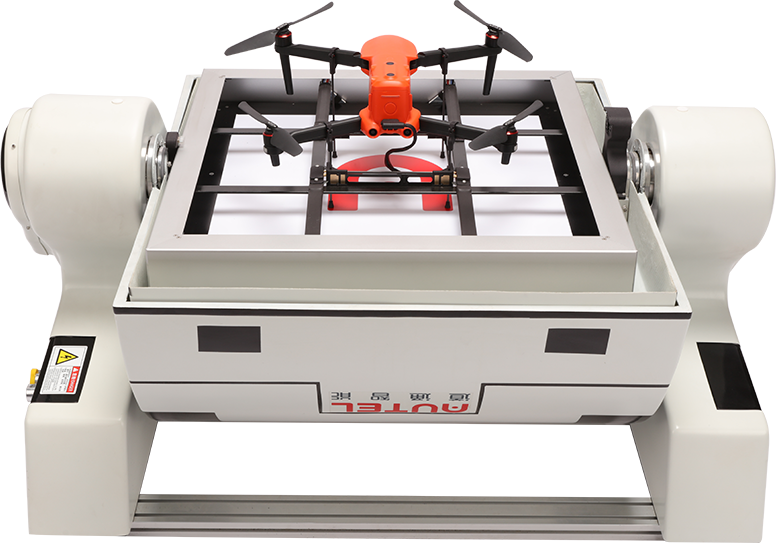 EVO NEST is an automatic drone charging station that enables industrial drones to land, takeoff, and carry out consecutive missions with no human intervention. Equipped with a retractable canopy, a glass-fiber charging board, and a built-in air conditioning system, the NEST has everything it needs to keep itself and its aircrafts in great working condition, no matter the weather. Using exclusive software, operators can also plan flight tasks from the comfort of their home office, reducing labor costs while enhancing efficiency.

Compatible with: EVO II Series, EVO II RTK Series, and EVO II Enterprise Series

The unit is small and lightweight, making it easy to transport and deploy anywhere, from substations to rooftops.

The unit provides a status display for each individual component of its modular system, making it easy to diagnose problems remotely.

The unit provides a status display for each individual component of its modular system, making it easy to diagnose problems remotely.

The unit fully recharges aircraft in about 45 minutes, and its overcurrent protection mechanism makes it stable and reliable.
The unit is equipped with an electronic lock and an internal camera to ensure the safety of your equipment.
EVO NEST Automatic Flight System
The EVO Nest Automatic Flight System is composed of: the EVO Nest, EVO II Series aircraft, a cloud-based service, and command center software. Users can assign a mission using the command center, and users will see live video feedback from the EVO Nest and aircraft. The system is compatible with all EVO II Series aircraft. The EVO Nest ensures that the aircraft is safe and stable while charging. The system also provides a standard application pragramming interface and supports custimization.
Automatic Take-off and Landing Autonomous Charging Remote Control
Cloud Control + AI Processing
Real-time Image Recognition Visual Navigation Data Acquisition and Analysis Media Download

The system can customize the drone's automatic flight algorithm based on its surroundings, allowing for autonomous takeoffs, autonomous inspections, and precise landings.

Using a 5G/4G network connection, the aircraft's flight route, gimbal angle, flight time, image capture, and frequency can be controlled in real time without geographic restriction.

AI Recognition and Tracking
After receiving its mission, the drone automatically identifies the inspection target, tracks it, and identifies any abnormalities.

The system uses an open API interface, enabling customization for industry-specific needs.

Multiple nests can be deployed to enable drones to accomplish parallel tasks and relay operations to multiple aircrafts, covering a comprehensive area.

Data collected from the aircraft, EVO NEST, and payload are uploaded to the cloud for users to review or access later.
Contact us now to find out more about the EVO NEST Series