Progress reports are part of every construction site workflow; The Autel Evo™ II Pro is ideal for capturing clean, clear images with consistency of camera angle and pitch. Using sUAS on the jobsite saves construction supervisors hours in walking the site, and provides documentation of site inventory and safety issues.
Programmed and stored waypoint flight/capture enables consistent and efficient progress reporting. Coupled with the Autel LiveDeck™, live data may be globally transmitted in real-time, sharing site commentary with stakeholders across the world.
Whether flying the Autel Evo™ II Pro for orthographic output, or for various forms of 3D display, the deep detail of the camera and the high accuracy of the GPS data embedded in images provide precise information to photogrammetry tools. 
Superior image quality in low-and limited-lighting conditions.
Adaptability and versatility for every lighting environment.
Post-Production Flexibility.
4K HDR
360°Obstacle Avoidance.
Dynamic Track 2.0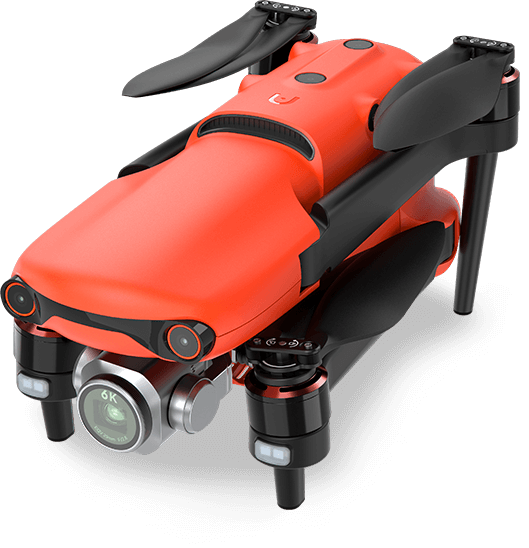 Intelligent jobsite capture
With the ability to input to most popular project management, BIM, and auto-CAD systems, an sUAS is a rapid deployment, safe tool for project managers and site supervisors to  monitor/measure progress. The Evo II is ideal for early damage protection evaluation, quality management exercises, safety in vertical inspections, identifying shrink, and asset evaluation techniques.
The 360 degree Obstacle Avoidance system allows pilots to fly with confidence in congested areas. Sensing an obstacle will slow the aircraft, and stop when the obstacle/object is close.
Life in 33 Million Pixels
Capture Every Detail
4K, 10-BIT HDR
360° Obstacle Avoidance